Switzerland Faces Law Change Call to Return 1MDB Profits to Malaysia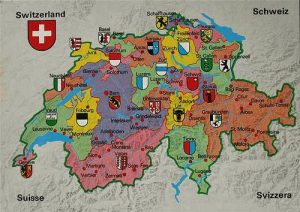 Swiss lawmakers are pushing the government to amend the law on how to handle ill-gotten bank profits seized by authorities and pave the way to return more than $100 million linked to scandal-hit sovereign fund 1MDB to the Malaysian people.
Although the Swiss government opposes the call, saying it has no legal powers to repatriate the funds that will otherwise flow into the Swiss budget, it has not shut the door entirely.
"Switzerland's international reputation is at stake if it ignores the justified demands from Malaysia," said Carlo Sommaruga, a member of parliament from the center-left Social Democrats who is leading the legislative effort.
The Swiss government says it has taken a pro-active stance in repatriating the seized Swiss assets of toppled regimes, citing the return of $684 million to the Philippines, $700 million to Nigeria and $163 million to Kazakhstan.
But seized bank profits are a different story.
The Swiss campaign highlights pressure to repatriate money forfeited by banks in the 1Malaysia Development Berhad case, which involves money-laundering probes in at least six countries including Switzerland, the United States and Singapore.
"It will be difficult to get a majority [in parliament] but we are confident. If there is no majority it is not a defeat, it is a first step," Sommaruga told reporters on Tuesday (13/03).
Cynthia Gabriel, director of the Malaysian Centre to Combat Corruption and Cronyism (C4), said the fact that the Malaysian government has not requested the funds complicated matters. Activists hope that a win for opposition parties in Malaysian elections this year could bring about a change.
Malaysian Prime Minister Najib Razak set up 1MDB in 2009 and previously served as chairman of its advisory board. He and the fund have denied any wrongdoing.
A total of $4.5 billion was misappropriated by high-level officials of the fund and their associates, according to civil lawsuits filed by the US Department of Justice.
Sommaruga's motion addresses several high-profile corruption cases in which Swiss bank regulators and prosecutors have seized more than $300 million in bank profits related to deals with customers from Malaysia, Brazil and Nigeria.
Financial watchdog Finma has confiscated 104 million Swiss francs ($110 million) in illicit profits from 1MDB-related deals by banks BSI, Falcon Private Bank and Coutts & Co since mid-2016. The BSI and Falcon cases are still under appeal.
In a statement on Wednesday, 1MDB said the 104 million Swiss francs is being claimed by banks who Finma targeted for alleged breach of Swiss laws.
"It cannot be claimed by 1MDB or the government of Malaysia as the money does not belong to 1MDB," the statement said.
Activists say Switzerland could set an international precedent on how to handle confiscated assets from the 1MDB scandal, such as a luxury yacht seized in Bali last month that Indonesia is handing over to United States authorities.
Profits from corruption should be handled like despots' money and returned according to the same principles, said Lukas Straumann from the activist Bruno Manser Fund, urging Switzerland to "close this glaring loophole."
Courtesy : JakartaGlobe , Swissvistas
[social_warfare buttons="Facebook,Pinterest,LinkedIn,Twitter,Total"]